EXHIBITS FOR
ALL CREATURES GREAT AND FAMOUS
Other bits and pieces not included in the book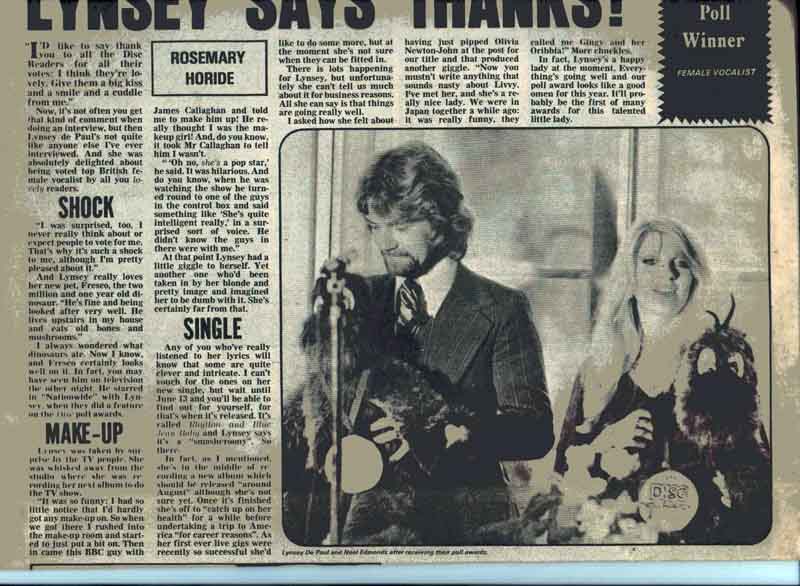 From Disc, 24 May 1975
Noel Edmonds and Lynsey de Paul, who was managed by Gordon Mills, as was Gilbert O'Sullivan.


I was surprised to find this – a rough plan of Radio 1's Con B that I did at the time.


From Halifax Courier, 9 August 1976. Zoe Spink, my first interviewee, is in the middle. William Marshall's acidic title has nothing at all to do with the photo.


My first letter from Esther Rantzen. I hadn't realised that preparations began so long before the actual interview


This is the Editor's letter I mentioned in the book, regarding Cyril Fletcher's "Dreaming my darling love of thee".


The reply to my early enquiry from Gill Slater, Noel's wife at the time.


Another Noel Edmonds autograph


Yorkshire Post Magazine 11 October 2014 featuring Gay and Zoe Spink


A letter from my editor. Oh, how times have changed!


The book of piano scores that was signed by Gilbert O'Sullivan in January 1974.


Piano scores book signed by Gilbert O'Sullivan. I still have that Parker pen.